Unlearn
What this is about
Our life's fundament is radically shifting. Transformation has become daily reality.
What we need now are organisations that are capable to co-create a different world. This takes a different kind of collaboration: self-organisation and co-creation. Leadership models that catalyse responsibility of the many. And the ability to read and actively shape the future.
For this to happen,
people and organisations must ackowledge,
reflect, and - where necessary – unlearn
 their fundamental patterns.
Only then will transformation succeed.

This can be done. We help you getting there.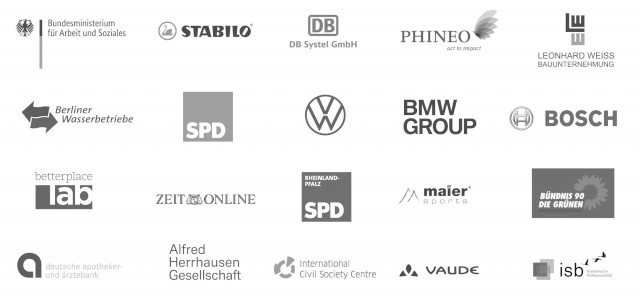 Transformation & Agile Organisational Development
Organisations are living organisms. To be successful, they need permanent development and adaptation to a fluid environment. 
This capability to adapt is what we support. We catalyse long-term strategic orientation, functional self-organisation, and co-creative everyday skills across all hierarchies and functions. 
Strategy and Future Thinking
The most valuable impulses for the development of an organisation are found in the future. We support you in making futures legible and deriving strategic development paths that provide orientation in a VUCA environment.
CASE 01
Party headquarters of a major political party in one of the German federal states
Co-creative scenario and strategy development with the staff of the headquarters as part of a multi-year organisational development process. Total duration of the process approx. 3 years
CASE 02
Holding of an international corporation with 4500 employees
Co-creative design of organisational purpose and values with a cross-hierarchical and cross-functional representative group. Translation of values to organisational and team level. Duration approx. 9 months
CASE 03
Medium-sized consulting company with approx. 40 employees
Re-design of the organisation's strategy process, based on Future Mappings, as part of a comprehensive organisational development process. 100% digital process. Approx. 6 months
Self-organisation and collegial leadership
We support organisations to co-create self-organised operating systems that work under everyday pressure. We are guided by the conviction that self-organised organisations and teams are more resilient, innovative, and motivating than hierarchical line organisations.
CASE 01
IT Department in a leading construction company, approx. 100 employees
Supporting the leadership team in the design of the framework and rules of a more self-organised operating system for the department; facilitating the co-creative design and implementation of the new structure over a period of approx. 1 year; mainly digital
CASE 02
HR Department of a big IT corporation, approx. 100 employees
Supporting the governance circles in the design and definition of the divisional structure (constitution, sub-circles, roles). Facilitation of coordinating circles to improve collaboration, efficiency, and output. Approx. 6 months, 100% digital process. Together with Kirsten Kratz, Common Ground
CASE 03
HR-Team of a global holding, approx. 40 employees
Co-creative design of a collegial leadership model; intensive support of the development process in the pilot team until go-live; approx. 9 months, together with Anne Haker
Cultural Transformation
We support you in making rigid organisational cultures more flexible and adaptive. The key to this is cooperation that allows for dynamic, joyful collaboration - and structures that promote just that. 
CASE 01
Bank with approx. 3000 employees
Co-creative identification of cultural pain points with the entire leadership team (appr. 300 people). Collegial ideation of effective solutions for top pain points. 16 months, 100% digital process. Together with covolution
CASE 02
Outdoor clothing manifacturer, approx. 200 employees
Participative, co-creative design of a framework and rules for mobile working in the company. Design and facilitation of feedback loops and communication formats for the entire workforce. 6 months, 100% digital process
CASE 03
Medium-sized manufacturing company with approx. 180 employees
Co-creative design of a model for trust-based working time with a cross-hierarchical and cross-functional group of employees. Design and facilitation of reflection and development spaces for managers in the company. Approx. 1 year
"Unlearn has become a true partner for our development journey. This collaboration has enabled us to significantly advance self-organisation and collaboration."
Atilla Kücük
CIO und Head of IT, Leonhard Weiss Bauuunternehmung
"Working with Unlearn has made us better. Together, we realised strategic projects of central importance. And we made big steps as a team, making our organisation more impactful."
Daniel Stich
General Secretary and Managing Director, SPD Rheinland-Pfalz (2016-2021)
"Kirsten Kratz's and Hanno Burmester's support enabled fresh thinking, while focusing us on what really matters. In the midst of  hectictal everyday business, this gave us space for strategic dialogue, which was a decisive nudge for the development of our department."
Andrea Ott
Agility Master HR, DB Systel
"Unlearn helped us to co-create our company purpose, values, and leadership principles with colleagues from all departments and levels. Today, our people live the result of this process. Something which also was made possible by the iterative design of the process, permanently adapting it to what was really needed."
Dr. Andrea Schmölz, Head of Corporate HR, Schwan-STABILO Group
"Hanno is a master at switching between levels. He will expand your thinking, make abstract thoughts accessible – to then, one moment later, help get a grip on the operative realisation of things." 
Anna Muckenthaler, Organisational Developer, VAUDE
"Unlearn and Covolution helped us design and faciliate a dialogue about our company culture among our 300 colleagues in leadership positions. We did that in a completely virutal process, in the midst of the Covid pandemic. Our work resulted in actionable priorities and a lot of great ideas for our organisational and cultural development."
Nicole Wortmann, Program Lead, apoBank
Development and Unlearning
We know from own experience how good learning and reflection formats can change one's life – valuable experiences that enabled us to perceive, think, and act differently than we had before. This is what our formats for development & unlearning aim at. They catalyse the meta-competencies that enable self-organisation and systemic thinking in everyday life, fostering transformation and deep inner development.
Exclusive formats for personal development and learning
Fundamental transformation processes need spaces that enable and accelerate reflection and unlearning. We design such tailored formats for selected clients. A few examples:
CASE 01
Personal development for an IT Department (100 employees)
Design and production of digital learning impulses for the development of personal competences necessary for successful self-organisation and collegial leadership. Co-creation of the core content with the division management. Program duration: 1 year duration, 100% digital
CASE 02
Unlearning Seminar for an international corporation
Design and facilitation of an intensive learning module that enables its participants to anaylse and reflect one's individual level of consciousness, based on Clare Graves' developmental model. Working on transforming individual  patterns based on Robert Kegan's models. 2.5 days, 100% digital
Seminars at isb Wiesloch
Since 2019, Hanno Burmester facilitates seminar modules at isb Wiesloch. His focus lies on transformation and self-organisation.
Systemic Consulting for Young Professionals II, isb Wiesloch
Hanno Burmester facilitates the seminar modules: "Transformation and self-leadership in complex systems" and "Orientation in the new world of work - perspective on the organisation of the future".
Digital Deep Dive: Change & Transformation, isb Wiesloch
The two-day digital intensive module highlights the difference between change and transformation processes and shows the connection between the transformation of organisations and individual and collective levels of development.
Systemic Organisational Development & Change Compact
The advanced curriculum offers systemically trained organisational developers impulses for further professional development. 
Our interventions are always tailored to your
needs. Sure, we do draw on experiences
from previous projects where useful. But
ultimately, every organisational culture is
different, and needs an approach that fits.
Impactful & hybrid
We combine the frameworks of systemic organisational consulting with agile approaches and the insights from adult development psychology. At the same time, we we pride ourselves to be practitioners, not theorists, and use whatever is method is impactful.
We have been working with virtual tools since pre-Covid times. We love how well-curated digital processes increase efficiency while limiting the waste of time, energy, and money. At the same time, physical presence and connection are indispensable for intensely co-creation important issues.
In almost all of our projects,
we collaborate with colleagues from allied firms.
Something we cherish and celebrate. 
This enables us to cover complex projects in bigger organisations – staffed with the people you really need. The result are transformational processes that have lasting impact on our clients.  
Hanno Burmester
Founder of Unlearn. Works at the intersection of strategy and transformative organisational development. His spot is where people fundamentally question, reflect and unlearn previous patterns of collaboration.
In projects, he focuses on strategy, process design and strategic project management.
Teaches at isb Wiesloch. Trained in systemic organisational development (Master, isb) and Future Thinking. Self-employed since 2009.
You can find more on Hanno's work here.
Author of several books, including
UNLEARN: A COMPASS FOR RADICAL TRANSFORMATION, Perspectiva Press 2021
LIEBESERKLÄRUNG AN EINE PARTEI, DIE ES NOCH GIBT, with Clemens Holtmann, Quadriga Verlag, 2021
Hanno Burmester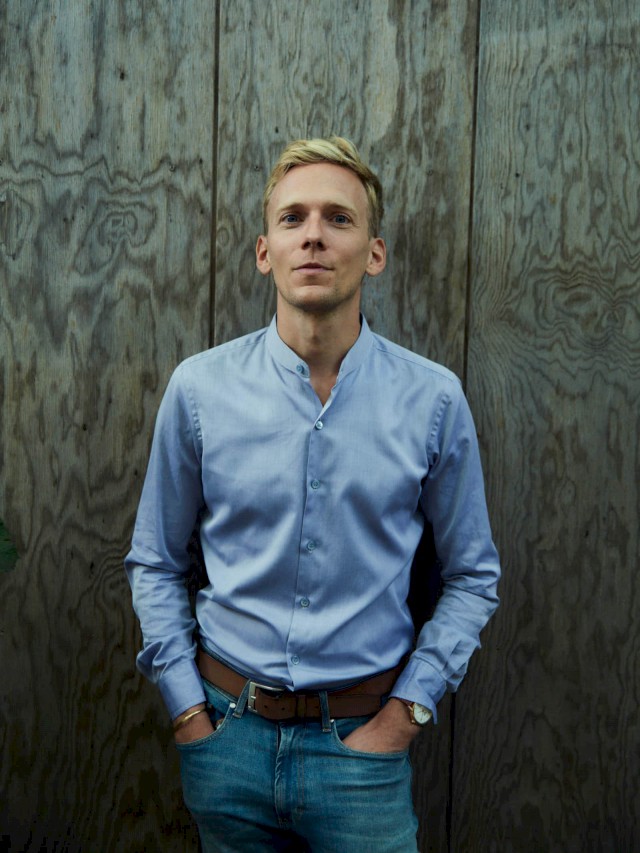 Strategic Partners

Covolution specialises in the design and support of innovative strategy and transformation processes. In joint projects, our clients appreciate the professionalism, creativity, and honesty of our colleagues. Among other projects, Covolution and Unlearn collaborated in a cultural transformation project for a large financial services provider. 

The Hamburg-based consultancy has been supporting change processes for over 20 years. In recent years, Detego increasingly focuses on transformation processes towards more self-organisation and agility. Our joint clients value Detego's professional experience, humanity and the skillful bridging of theory and practice. Among other projects, Detego and Unlearn have collaborated in a project with a global automotive company.
Noumenal Space
Noumenal Space is the company of Klara Sucher, who co-founded Unlearn in 2017. Since 2016, we have been collaborating in many organisational development projects, from manufacturing SMEs to very large companies. 
CommonGround
Kirsten Kratz has been facilitating change projects for almost 20 years. Today, her focus lies on self-organisation and collegial leadership. Among other projects, we have collaborated in a project for a big IT corporation. Our joint clients appreciate Kirsten Kratz's experience, creativity, and her warm humour.
Anne Haker
Anne Haker is designing and facilitating transformation projects, especially in medium-sized businesses and corporations. For some time now, she has been focusing on sustainable leadership, and thus the strategic intersection between organisational development and societal transformation. Among other projects, we have collaborated in projects at the headquarters of a large corporation and with a municipal water supplier.
Carolin Gebel
Carolin Gebel is a business coach and organisational developer with many years of experience, especially in the public and non-profit sector. She focuses on the holistic and sustainable design of change processes. In recent years, we have collaborated in projects for a parliamentary faction at the German Parliament, a federal research institution and a consulting firm.